---
Lynne Reister is an inspector of vessels no matter what the materials, size, or age. Looked to as a specialist in wooden vessels she is often sought for advise and service due to her willingness to help her clients.  Lynne is known for her thoroughness and attention to details during the survey process.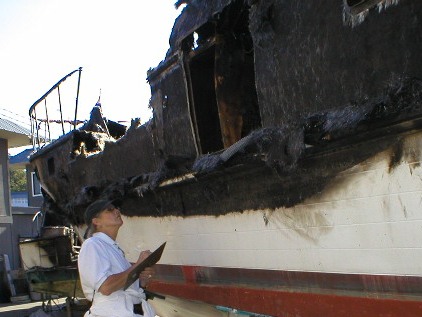 Most of her work has been in the great Pacific Northwest, although she has traveled willingly to Idaho, Wyoming, California, Utah, Louisiana, Canada and even Greece to conduct surveys.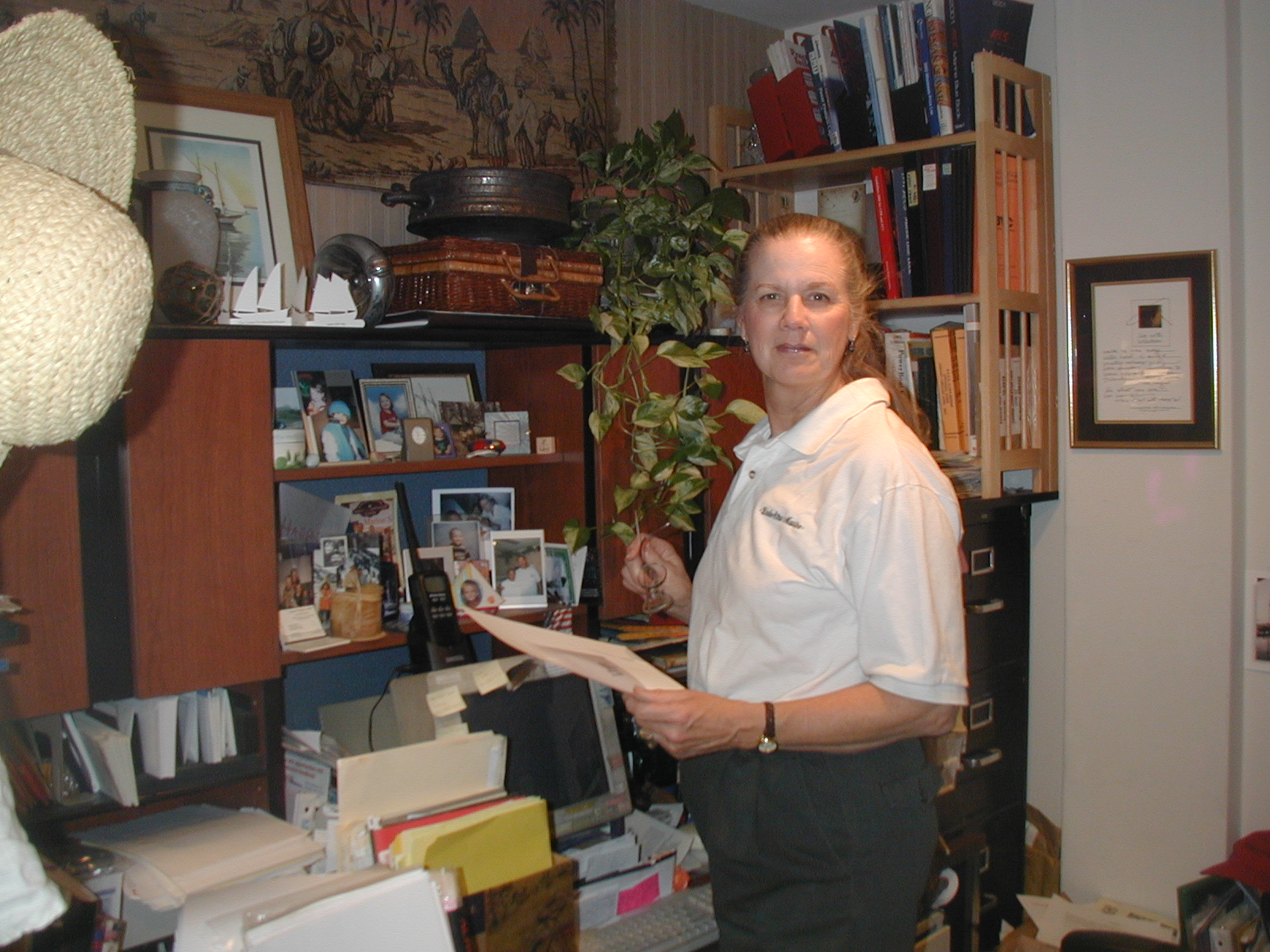 An Accredited Marine Surveyor (AMS®)  with the Society of Accredited Marine Surveyors (SAMS®) and a Certified Marine Investigator with the International Association of Marine Investigators (IAMI®),  Lynne is a graduate of the Chapman School of Seamanship's Marine Survey Course in Florida, an instructor for Havórn Marine Survey and Shipwright School,  and the owner of LodeStar Marine Surveying and Consulting.
---
Articles
The Wooden Boat: Keeping It Alive by Lynne Reister & Lee Ehrheart in Dockside Nov '95
Planking From An Owner's Point of View by Lynne Reister & Lee Ehrheart in Dockside Jan '96
Survey by Sally Bee Brown in PassageMaker June 2004
Princess of Westlake by Marilyn Michael in Nor'Westing Issue 7 June 22 ~ July 20, 2004
---
Contact Information
Lynne H. Reister – SAMS® Accredited Marine Surveyor 1999
LodeStar Marine Survey & Consulting
2538 Westlake Avenue North
Seattle, WA 98109-2291, USA
Land Line: (206) 282-6003
Cell Phone: (206) 841-6006
Fax Line: (206) 333-1788
Website: http://lodestarmarine.com/
Email: lodestarmarine@aol.com
SAMS® Specialty: Yachts & Small Craft
Practice Includes: Pre-Purchase, Financing and Insurance Surveys, and Damage Inspections.
Also: Post-Repair Inspections, and Refitting and Repair Consultation, Liaison and Oversight.
And: Metal Hull Thickness Testing by Ultra-Sound, Corrosion and Bonding Surveys,
And: Engine Surveys and Machinery Damage Inspections by Qualified Associates.
And: Other Focused Testing, Inspections, Surveys, and Expert Witnesses.
---
---
>>>>>>

BEFORE YOU LEAVE

<<<<<<




Visit our

FEATURED ARTICLES

Home Page




to see examples of our website's terrific contents!