---
Page under development
–
–
For nearly 100 years, Allison Transmission has continuously discovered new ways to make work easier and more efficient. Believing our customers simply deserve the best, we design and build fully automatic transmissions that deliver premium performance with unrivaled reliability and durability.
Because of our commitment to quality, Allison is the world's largest manufacturer of fully automatic transmissions and hybrid propulsion systems for commercial-duty vehicles.
Our transmissions can be found at work in cities and rural areas all around the world in a wide variety of applications. From refuse and distribution to mining and school buses – if the job needs to get done, customers count on Allison.
Company History
1915
James A. Allison establishes the Speedway Team Company to support his Indianapolis 500 racing activities. From the very beginning, quality and workmanship are the foundation of the company's business philosophy; and this quote by Jim Allison hung on a sign in the shop: "Whatever leaves this shop over my name must be of the finest work possible." James Allison is also one of the four founders of the Indianapolis Motor Speedway, which opened in 1909.
1917
One day after World War I is declared, James A. Allison instructs his Speedway Team Company to cease all activities associated with race cars. He informs the media that the Indianapolis 500 will be cancelled until the war ends. Shortly thereafter, the Speedway Team Company applies its automotive engineering expertise toward the United States' war effort.
Mr. Allison commits his shop's resources to support the U.S. war effort and undertakes a series of design modifications to existing military equipment. As part of those early developments, the Speedway Team Company focuses on high-speed crawler-type tractors for hauling artillery and battlefield equipment, Whippet tank components, tank tracks, production superchargers and reduction gearboxes.
1920
The Speedway Team Company changes its name to the Allison Engineering Company. By this time, Allison's reputation for quality is firmly established and the company receives recognition from the U.S. Bureau of Aircraft Production for its Liberty aircraft engines.
Soon after the end of World War I, Allison Engineering is producing precision reduction-gear assemblies for the nation's Liberty aircraft engines, "V-drive marine gears," that allow a level-mounted engine to drive a yacht angled prop shaft, four-cylinder generator sets, and 12-cylinder marine engines which produces 425 hp.
1926
Allison General Manager and Chief Engineer Norman H. Gilman develops steel-backed bronze bearings that extend the service life of aircraft engines for the U.S. military. Soon, Allison will supply steel-backed bearing to aircraft engine manufacturers worldwide including Pratt & Whitney, Rolls-Royce and others. The most celebrated airplane to incorporate Allison's steel-backed bearings is Charles Lindbergh's Spirit of St. Louis. And in May 1927, Lindbergh's successful airplane voyage across the Atlantic changes the way air transportation is viewed.
1927
At the request of the U.S. Navy, work begins on a 6-cylinder, in-line diesel engine with intake ports on the bottom, four exhaust values and a Roots-type blower. The agreed upon power range is 900 hp. The development of this diesel engine will provide Allison's engineers with the power plant experience which will serve them well in the future. Today, diesel engine manufacturers worldwide continue to incorporate Allison transmissions into their drivetrains.
1928
At the age of 55, Jim Allison suddenly dies of bronchial pneumonia and is buried in Crown Hill Cemetery in Indianapolis. Allison Engineering Company is put up for sale with this stipulation: "Offers would only be considered from buyers intending to maintain its assets and operations in Indianapolis for a period of at least 10 years." Through the present, Allison Transmission's headquarters and primary manufacturing base remain in Indianapolis.
1929
General Motors purchases Allison Engineering Company for $400,000, from the Fisher Brothers, and names Norman Gilman president and general manager. Gilman believes the company should develop a primary product and directs his team to design a 1,000 hp liquid-cooled aircraft engine. Skeptics don't believe any company is capable of completing this task. However, time will prove them wrong.
1931
The U.S. Navy signs a contract with Allison to design and develop a fully reversible diesel engine in the 650 hp class to power its zeppelins. After several years, the engines Allison designed pass preliminary installation and flight tests. They are literally being prepared for shipment to the Navy when the U.S. Navy zeppelin Macon breaks up, due to structural airframe failures, and crashes off the California coast. Shortly thereafter, the Navy abandons lighter-than-air operations. However, Allison's diesel work is not to be lost. General Motors, which have yet to venture into diesel engines, will pick up where Allison engineers leave off, and incorporates many of the engineers' design ideas into other GM products.
1937
Allison's V1710 12-cylinder liquid-cooled aircraft engine passes its 150-hour acceptance trails, making it the first 1,000 hp American engine to accomplish this task. The Allison V1710 goes on to power many of the U.S. Army Air Corps' most famous fighters, including the North American P-51 Mustang, the Lockheed P-38 Lightning, the Curtis P-40 Warhawk (utilized by Chennault's Flying Tigers), the Bell P-39 Aircobra, and a host of others.
1939
Building engines and service parts is only a portion of the job. The complex products shipped from Allison plants also have to be properly operated, serviced and maintained. Training pilots, engineers, mechanics and other support personnel require Allison to develop Customer Support channels for both military and commercial operators.
1941
War breaks out in Europe. Allison's V1710s, V3420s and their variants are called upon to support the U.S. Army Air Corp and the nation's allied air forces.
1946
Allison begins production of a marine gear reduction system for Detroit Diesel and enters the commercial transmission field. The first fully automatic transmissions for off-highway operations also are introduced; they support road reconstruction, bridge building and other activities related to the Marshal Plan and rebuilding.
In mid-1940, Allison's reputation for leading transportation technology continues with the design, development and manufacture of the company's first generation military tank transmission, the CD-850. It is incorporated into the famous M46 Patton battle tank and other military tracked vehicles.
1947
First Allison "V" (angle drive) transmission is shipped to GM Truck and Coach Division. GM buses equipped with Allison transmissions will transport millions of passengers throughout North America for more than 30 years. GM New Look buses continue to operate with the "V" transmission in parts of North America through the late 1980s. The last "V" transmission is built in 1976.
1970
Merger with Detroit Diesel Engine forms the Detroit Diesel Allison Division, with headquarters in Detroit.
1987
Robert M. Clark Jr. held the position of Indianapolis Operations and General Manager for the Detroit Diesel Allison Division (DDA) from 1980 to 1983. In 1987, General Motors decides Allison would return to full divisional status and the organization separates from DDA. Roger B. Smith, GM board chairman, mandates that Allison Transmission Division's new general manager will have both transmission experience and previously served as a General Motors general manager. Robert M. Clark Jr. not only met this important criteria but he had established an outstanding record of leadership during his first tour at Allison. Mr. Clark accepts the position of General Manager of Allison Transmission Division in December 1987.
1994
John Smith becomes General Manager of Allison Transmission in 1994 following Bob Clark's retirement. Mr. Smith is instrumental in developing new business strategies for each of the company's major market segments; these new business strategies benefit Allison for years to come. Allison's entire manufacturing philosophy is also revamped under his leadership which results in manufacturing overhead cost reductions, quality improvements and increased product assembly efficiencies. During this time, Allison also embarks on what was to become the forerunner for the GM Allison hybrid bus/truck program. A scaled-down version of the EP40/50 transmission is incorporated in Chevrolet, Cadillac and GMC products.
2003
Allison Transmission is converged with the GM Powertrain Division. GM Powertrain designs, engineers and manufactures engines, transmissions, castings and components for GM vehicles and other automotive, marine and industrial OEMs.
2007
The Carlyle Group and Onex Corporation acquire Allison Transmission from GM for $5.6 billion.
More from Allison Transmission
Models
M10
M11
M15
M17
M20
MH15
MH20
MH25
MH30
MH37
MH45
Parts catalogs.
Registration Number / Date: TX0002834856 / 1990-05-29
Date of Publication: April 10, 1990
Read more: http://www.copyrightencyclopedia.com/allison-transmission-marine-models-m10-m11-m15-m17-m20-mh15/#ixzz3i0EpIMi0
Allison Transmission marine models–M10, M11, M15, M17, M20, MH15, MH20, MH25, MH30, MH37, MH45 Parts catalog
Read more: http://www.copyrightencyclopedia.com/allison-transmission-marine-models-m10-m11-m15-m17-m20-mh15/
Allison Marine Transmission Service Manual Mh 15 AAPDF01358544
Allison Marine Transmission Service Manual M20 AAPDF01324068
Read more: http://www.copyrightencyclopedia.com/allison-transmission-marine-models-m10-m11-m15-m17-m20-mh15/#ixzz3i0E0YDmj
Allison Marine transmission service manual for M and MH models
–
---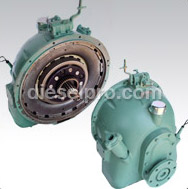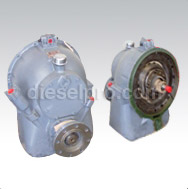 Allison Marine M and MH Transmissions Parts & Service
Being one of the most popular boat transmissions ever built, the Allison Marine M and MH models still provide boaters all around the world with dependability and performance.
Common Questions
What is the difference between an Allison Marine M versus Allison Marine MH transmission?
Both are built for marine use, and are very similar. The main difference is that the MH transmission if built for more heavy-duty applications and are generally larger in size.
What type of oil does this transmission take?
This engine will usually use a lubricating oil of SAE 40. For cooler conditions, below 32 degrees Fahrenheit, SAE 30 may be used.
Allison Marine M General Information
• This transmission uses 6 quarts of lubricating oil.
• The maximum horsepower is between 375 and 540 horsepower, measured at the shaft.
• This model weights about 350 pounds.
Allison Marine MH General Information
• This transmission uses between 6 to 6.5 quarts of oil. The deep profile uses the higher amount.
• This model weights about 480 pounds.
• The maximum shaft horsepower is 230 at 1800 RPM (For MH 25, 30, 37, 45), 460 at 2100 RPM (for MH 15, 20 and 25 crew boats) and between 600 to 720 at 2300 RPM for the other models.
Overhaul an Allison Marine M Transmission
The overhaul kits are a very valuable addition to our Allison marine parts, and they come complete, ready to get your transmission back to running like new. In order to overhaul the unit, follow these general guidelines. As always, be sure to consult with an experienced mechanic if you need more advanced help.
During the overhaul, discard any gaskets and replace with new ones. If any washers, rings or similar are warped or damaged, be sure to replace them as well. Also, be advised that some seals should not be burned due to the risk of toxic gasses being released. In general, be sure to maintain a clean area, and due to the small amount of clearance between parts, be sure to handle all interior parts carefully so they are not bent or nicked. If you need to clean the interior of the unit, be sure to use mineral spirits. Compressed air can be used to dry, but be sure it is not used on the bearings. Check bores and passages for obstruction. Check mounting faces for scratches and foreign matter. Remove with a crocus cloth.
Step One: Secure a sling that can hold one-quarter of a ton, roughly 500 lbs. Bolts can be removed from the bearing retainer to attach a sling to it.
Step Two: Remove the oil gauge rod, if attached This will be on the lower right side when facing the nameplate.
Step Three: Remove the breather located directly in front of the name plate.
Step Four: If there is a selector valve, take out the four screws that hold it in place and remove the entire assembly.
Step Five: When looking at the gears, remove the input shaft snap ring, which is at the center of the shaft.
Step Six: The smallest gear, the reverse sun gear, can be removed along with the nearest washers, which include the internal-splined washer and two brass thrust washers.
Step Seven: The reverse planetary assembly can then be removed, along with the washer behind it. This is a slightly larger gear, which fits around the smaller sun gear.
Step Eight: Locate the three split pins and gently drive them in with a hammer until they are flush with the backplate. These pins will be located at the top, bottom left and bottom right side of the plate.
Step Nine: If you have the compressor tool, use it here. Otherwise, compress the backplate to relieve the pressure on the snap ring (the ring that goes along the outside of the backplate.)
Step Ten: Install lifting bolts into the reverse back plate. As it is removed, sixteen springs and three lock pins will fall free. Remove these, along with the three split pins.
Step Eleven: After the reverse clutch plate and ring assembly are removed, the reverse piston (the larger gear located behind them) can be removed in the same way, such as using lifting bolts.
Step Twelve: Remove the seal ring and expander from the piston and housing.
Step Thirteen: Put the transmission on wooden blocks so that the front facing down. (See MH section below for differences between the MH and the M transmission.)
Step Fourteen: Remove the twelve bolts and lockwashers from the oil pan to remove it, along with its gasket.
Step Fifteen: Remove the three bots and lock washer on the oil baffle, a cylindrical piece located in the front spanner unit.
Step Sixteen: Remove the cotter pin from the output flange nut, which is the pin in the center of the front.
Step Eighteen: Use chains, or something similar, to make sure the parts of the transmission do not rotate.
Step Nineteen: With the motion of the transmission secured, use a spanner wrench to remove the output flange nut.
Step Twenty: Remove the output flange, a plate with 6 holes in it on the top of the unit.
Step Twenty-One: Use an impact wrench to loosen the stalking on the front spanner nut. Even if it does not loosen, go ahead and remove the ten bolts and lock washers from the bearing retainer.
Step Twenty-Two: Attempt to remove the front spanner nut. This can be done with a wrench and torque multiplier. If it is too difficult, this piece can be removed with a rotary file, but be sure to not harm the output shaft, and to clean up all filed materials.
Step Twenty-Three: Reinstall the flange and output nut. Install threaded rods and jam nuts. Hold the nuts and turn the jam nuts to raise the shaft, and loosen the front spanner nut. Turn them a little further to remove the front spacer nut.
Step Twenty-Four: Remove the reduction gear from the housing, followed by the inner race, rollers and outer race. The shims can also be removed.
Step Twenty-Five: Finish removing the pinion gear and bearings (as an assembly) as well as any shims and spacers. Finally, remove the input shaft.
Allison Marine MH Overhaul
Listed here is the information for taking apart an Allison MH transmission to perform overhaul work. For the MH, follow steps 1-13 on the M section, because it is very similar. The rest of the process is outlined here:
Step Fourteen: Once the transmission is on its side, remove the twelve bolts and lock washers from the oil pan to remove it.
Step Fifteen: Locate the oil baffle and remove the three bolts holding it in place.
Step Sixteen: Use the oil port in the front of the housing to access the front spanner nut, and destake it by using a hammer to gently tap it.
Step Eighteen: Use a spanner wrench to prevent the front spanner nut from moving. Use a torque multiplier and spanner wrench to force the output shaft out.
Step Nineteen: Next de-stake the rear output nut, by placing a shop towel or something similar in the gear teeth to prevent rotation.
Step Twenty: Remove the 9 bolts and washers from the rear bearing retainer. Use jacking bolts to remove the bearing retainer.
Step Twenty One: Remove the input shaft assembly.
Step Twenty Two: Remove the six bolts and washers from the lower bearing retainer, and remove them, with the gasket.
Step Twenty Three: Place the output flange and nut back on the unit. Use wood blocks to protect the reduction gear. Install all thread rods with nuts, and use them to raise the output flange. Remove the front roller bearing.
Bearing Maintenance and Repair
The bearings are an integral part of the Allison transmission. Here are some key points to ensure that they last with extended use.
• Bearings should be washed in mineral spirits when possible. If they are filled with hardened grease, soak them in mineral spirits.
• Look for signs that the bearings need to be replaced. These include scored, scratched or otherwise damaged rollers or balls.
• Check for any stray metal particles. If you see any in the bearings, be sure to clean them thoroughly.
• When you get new bearings, keep them in the wrapper as long as possible. If you have to place them down, do so on a piece of paper that is free of lint, instead of on a work bench.
• When installing a bearing on a shaft, heat it to 200 degree Fahrenheit to expand for installation, by using a hotplate or an oil bath. This process should take less than 45 minutes.
Hydraulic Pump System
Of all of our Allison marine parts, one of the most popular is the hydraulic pump. This pump performs an essential function, keeping the transmission running smoothly. Here is an overview of the operation, to help with diagnosing trouble.
At the bottom of most Allison marine transmissions is the sump, where oil collects. This is then pulled up through the oil strainer, before it reaches the pump. It is then pushed through the filter, and then the cooler. The selector valve body at the top of the transmission then pushes it through to lubricate the plates, through an orifice at the top. The selector manages the flow of oil based on whether the unit is forward, reverse, or neutral. There is an orifice at the top of the transmission where the oil is dispersed into the unit. If you suspect that the oil is not circulating properly, as shown by low oil pressure, then check the oil cooler, suction line, flange and pump lines.
Here are some other details about the Allison hydraulic pump system:
• The type is positive displacement, gear pump
• Oil pressure should be 130 PSI minimum in forward gear at 1800 RPM. In reverse, fuel pressure should be at least 110 PSI at 1500 RPM.
• The oil is contained in the flywheel sump for M10 models and the oil pan for other models.
• Always check oil after the engine has been running for a few minutes, and when the transmission is around 180 to 200 degree Fahrenheit. Please note that if the power pack is at an angle, the full mark will actually be above that designated on the dipstick. Be sure to measure when it is full and mark the correct location on the dipstick.
• Low oil levels (below 6 quarts, or 6.5 quarts for deep profile models) can lead to aeration, as well as having too much oil in the sump.
• Aerated oil can have a thin, milky appearance. If the oil has been aerated, it can cause the transmission to overheat or operate irregularly.
• If the water temperature is below 50 degrees Fahrenheit (with SAE 40 oil) or below 32 degrees Fahrenheit (with SAE 30 or SAE 15W-40) then run the engine with the transmission in neutral for at least 20 minutes, or use heating equipment to reach a safe operating temperature.
• If oil pressure is low when the selector is in the forward position, check the forward piston seal rings to see if they need to be replaced. Be sure to also check the flywheel, in case there are loose or missing oil passage plugs. Check the emergency engagement bolts as well for any signs of oil leaks.
More from DieselPro.com — M Parts — MH Parts
+
+
Contact
ALLISON GLOBAL HEADQUARTERS
One Allison Way
Indianapolis, IN 46222-3271
United States of America
Tel: +1 (317) 242-5000
NORTH AMERICA
UNITED STATES + CANADA – REGIONAL HEADQUARTERS, CUSTOMIZATION CENTER, MANUFACTURING FACILITY, PARTS DISTRIBUTION CENTER, SALES OFFICE
One Allison Way
Indianapolis, IN 46222-3271
United States of America
Tel: +1 (317) 242-5000
SOUTH AMERICA
BRAZIL – REGIONAL HEADQUARTERS, CUSTOMIZATION CENTER, PARTS DISTRIBUTION CENTER, SALES OFFICE
Allison Transmission do Brasil Ltda.
Rua Agostino Togneri, 57 –
Jardim Jurubatuba – Santo Amaro
São Paulo -SP- Brasil
CEP 04690-090
Tel: +55-11-5633-2599
Fax: +55-11-5633-2550
COLOMBIA – SALES OFFICE
Allison Transmission Carrera 14, No 90-31
Of. 702
Bogotá, Colombia
Tel: +(571) 755 7414
ARGENTINA – SALES OFFICE
Allison Transmission
Arenales 1618, Primero Piso
Buenos Aires
Argentina
CP C1061 AAT
Tel: +54-11-5811-3690, +54-11-5811-3700
EMEA
UNITED ARAB EMIRATES – ATI MANAGED DISTRIBUTOR, SALES OFFICE
Allison Transmission Middle East FZE
B1 SR 01 & B1 SR 02
Jebel Ali South Free Zone
Dubai, UAE
Allison Transmission
P.O. Box 29619
Dubai
United Arab Emirates
Tel: +971 (0)4 8153600
Email: adminmee@allisontransmission.com
UNITED KINGDOM + REPUBLIC OF IRELAND
Allison Transmission Europe BV
Doolittle Mill
12 Froghall Road
Ampthill
Bedfordshire MK45 2ND
United Kingdom
Tel: +44 1525 305120
Fax: +44 1525 404633
POLAND
Allison Transmission
ul. Korotynskiego 48/52
02-123 Warszawa
Poland
Phone: 48 695 076 555
RUSSIA
Moscow Representative of
Allison Transmission Europe B.V.
(The Netherlands)
Bldg. 3, Lodochnaya St.
Moscow, 125363, Russia
Phone: 7-495-926-48-38
Fax: 7-495-926-48-39
THE NETHERLANDS – REGIONAL HEADQUARTERS, PARTS DISTRIBUTION CENTER, SALES OFFICE
Allison Transmission Europe B.V.
Baanhoek 188
3361 GN Sliedrecht
The Netherlands
P.O. Box 1225
3360 BE Sliedrecht
The Netherlands
Tel: +31-78-6422-100
Fax: +31-78-6422-167
AUSTRIA
Allison Transmission Almrauschweg 14
A-4400 Steyr
Austria
Tel: +43-7252-46843
Fax: +43-7252-46872
FRANCE
Allison Transmission Europe Parc Les Algorithmes
Immeuble Sophocle – 1er étage
9, Avenue du Marais
95100, Argenteuil
France
Tel: +33 (0)1-34-34-14-32
Fax: +33 (0)1-34-34-14-35
GERMANY
Allison Transmission
Robert-Koch Strasse 50
D-55129 Mainz
Germany
Phone: 49-6131-5767010
Fax: 49-3131-57670-17
HUNGARY – CUSTOMIZATION CENTER + MANUFACTURING FACILITY
Customization Center
Allison Transmission Hungary, KFT
9970 Szentgotthárd
Felsöliget utca 6.
Hungary
Tel: +36-94-815-003
Fax: +36-94-815-051
Manufacturing Facility
Allison Transmission Kalman Imre u. 1.
H-1054 Budapest
Hungary
Tel: +36-1-475-1355
Fax: +36-1-475-1466
ITALY
Allison Transmission
Corso Giovanni Lanza, 100
10133 Torino (TO)
Italy
Tel: +39-011-5363-160
Fax: +39-011-5363-164
SPAIN
Allison Transmission Spain
C/o Transdiesel
Calle Copernico, 26
E-28820 Coslada (Madrid)
Spain
Phone: 34-91-673-7012 ext. 110
Fax: 34-91-6737-412
SWEDEN
Allison Transmission Nordic
Fabriksgatan 7
3rd floor
412 50 Göteborg
Sweden
Tel: +46-31-799-01-42
Fax: +46-31-799-02-99
TURKEY
Allison Transmission Europe
Tatlisu Mahallesi Senol
Günes Bulvari No. 2
Daire: 42
Serifali/Ümraniye
Istanbul, Turkey
Tel: +90-216-314-80-00
Fax: +90-216-314-87-00
SOUTH AFRICA
Allison Transmission
P.O. Box 11666
Vorna Valley
1686 – South Africa
Tel: +27-11-655-7048
Fax: +27-11-655-7011
ASIA PACIFIC
CHENNAI – REGIONAL HEADQUARTERS, CUSTOMIZATION CENTER, MANUFACTURING FACILITY, PARTS DISTRIBUTION CENTER, SALES OFFICE
Allison Transmission India Pvt. Ltd.
A-21, SIPCOT Industrial Park
Oragadam − 602105
Sriperumbutur Taluk, Kancheepuram Dist.
Tamil Nadu, INDIA
Tel: +91-44-3718-3718
Fax: +91-44-3718-3309
NEW DELHI − SALES OFFICE
Allison Transmission India Pvt. Ltd.
411, Elegance Tower
8 District Centre, Jasola
New Delhi-110025, INDIA
Tel: +91-11-3095-5555
Fax: +91-11-3095-5566
CHINA – REGIONAL HEADQUARTERS
Allison Transmission Shanghai Co., Ltd.
Unit 703, LuJiaZui Fund Tower,
No. 1528 Century Avenue,
Pudong, Shanghai, 200122
China
Tel: +86-21-6035-3788
Fax: +86-21 -6035-3705
CHINA – CUSTOMIZATION CENTER, PARTS DISTRIBUTION CENTER
Allison Transmission Asia Pacific Customization Center
No. 88, Ri Bin Road, B Section, Wai Gao Qiao
Free Trade Zone, Shanghai 200131
China
Tel: +86-21-5869-8808
Fax: +86-21-5869-7780
CHINA − SALES OFFICE
Allison Transmission China Operations
Room 319, Block C, Guomen Building
1 Zuo Jia Zhuang, Chao Yang District
Beijing 100028
China
Tel: +86-10-6468-6800
Fax: +86-10-6468-5155
SINGAPORE – SALES OFFICE
Allison Transmission
Singapore Pte. Ltd.
10L Enterprise Road
Singapore 629837
Tel: +65-6578-9100
Fax: +65-6578-9109
KOREA – SALES OFFICE
Allison Transmission Korea
18F, 5, Mabangro-10gil,
Seocho-gu, Seoul, 137-943, Korea
(Taeseok B/D, Yangjae-dong)
Tel: +82-2-3497-0401
Fax: +82-2-3497-0457
JAPAN – CUSTOMIZATION CENTER, SALES OFFICE
Allison Transmission Japan Co., Ltd
Shinagawa East One Tower 3F
2-16-1, Konan
Minato-ku, Tokyo
108-0075 Japan
Tel: +81-3-6718-1660
Fax: +81-3-6718-1661
AUSTRALIA – SALES OFFICE
Allison Pacific Pty Ltd
P.O. Box 28
Bringelly, NSW 2556
Australia
Allison Transmission
61 Greendale Road
Bringelly, NSW 2556
Sydney, Australia
–
–
–