PATH:  Home » Contents > Boat Building » Boat Equipment > Propulsion > Marine Gears >
---
Velvet Drive Transmissions is a leading manufacturer of marine and industrial transmissions. Our extensive range of transmissions are used in boats and off highway vehicles of some of the world's best known manufacturers.
Velvet Drive Transmissions Mission Statement
The Mission of Velvet Drive Transmissions is to be the premier supplier of marine and industrial transmissions and gear boxes in the area of quality and delivery. The mission will require us to focus our products and services toward a goal of ever-increasing customer satisfaction.
Company History
Once a part of Borg Warner, Velvet Drive became a Division of Regal-Beloit Corporation in January of 1995. The original Borg-Warner Corporation was formed in 1928 by the merger of Warner Gear, which itself was founded by Thomas Warner in 1901, and Borg & Beck founded by Charles Borg and Marshall Beck in 1903, Marvel Schelber Carburetor Co founded in 1905 by George Schebler and the Mechanics Universal Joint Co. The company was best known as the supplier of Warner Gear overdrive units for cars of the 1930s to the 1970s, and as the developer of Ford's Ford-O-Matic three-speed automatic transmission introduced in 1950, along with 'Holley' brand Borg & Beck carburetors.
More from Velvet Drive
Models
71/72 Series



• Available in Direct Drive, In-Line Reduction, and V-Drive configurations
• Wide selection of Reduction Ratios to suit your particular needs
• Proven, reliable cast iron design
For the CR2 pinion gear nut and spline failure see: grandbanksowners.org
Datasheet (PDF) (Undated) (Later models only) From www.velvetdrive.com
Installation Manual (70, 71 & 72) (PDF) (Dated 8/82) Offsite at www.kp44.org
Installation Manual (70, 71 & 72) (PDF) (Dated 8/82) Offsite at www.mikesell.net
Installation Manual (70, 71 & 72) (PDF) (Dated 8/82) Offsite at bf494.co.uk (28 Pages)
Service Manual (70C & 71C) (PDF) (Dated 11/83) Offsite at www.mikesell.net
Service Manual (70C & 71C) (PDF) (Revised 10/85) Offsite at www.boatinfo.no
Service Manual (70C & 71C) (PDF) (Dated 10/85) Offsite at bf494.co.uk (67 Pages)
Service Manual (70 & 71) (PDF) (Dated 10/85) Offsite at www.kp44.org
Service Manual (71C & 72C) (PDF) (Dated 8/31/88) Offsite at www.marineryachts.com
Service Manual (71C & 72C) (PDF) (Revised 4/1/94) Offsite at www.marinepartsexpress.com
Service Manual (71C & 72C V-Drive) (PDF) (Revised 2/3/98) Offsite at www.marinepartsexpress.com
Service Manual (2:1 Reduction Gear) (PDF) (Dated ??) Offsite at bf494.co.uk (18 Pages)
Liberty Series 72L, 72L-X and 72L-V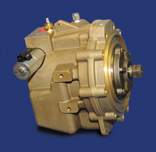 • All aluminum "air craft grade" case is extremely light weight
• Available in either electric or manual shift
• High speed rated to 6000 rpm
• Easily interchanged with existing Velvet Drive models
• The 72L is rated at 700 ft-lbs of torque for Pleasure Craft gas and 600 ft-lbs Pleasure Craft diesel
• The 72L-X is rated at 860 ft-lbs of torque for Pleasure Craft gas and 700 ft-lbs Pleasure Craft diesel
• High speed rated to 6000 rpm
Brochure (PDF) (Dated 1/12) From www.velvetdrive.com

Liberty Series 72L-HP and 72L-H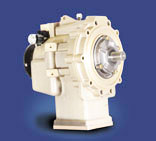 • Dry sump design reduces parasitic losses while ensuring a constant supply of oil to the pump.
• All aluminum case is extremely light weight
• Available in both electric and manual shift
• Drive line and close coupled use the same model with the addition of an adaptor plate
(only one unit to stock)
• High speed rated to 6500 RPM
• Easily interchanged with existing competitive and Velvet Drive models
• Clutch pack rated at 2500 ft-lbs in 16 full size clutches and steels
Brochure (PDF) (Dated 3/11) From www.velvetdrive.com
Drawings (PDF) (Dated 2/10) From www.velvetdrive.com
Liberty Series



• Robust ribbed aluminum housing for "bullet proof" design
• Ground gearing throughout for whisper quiet operation
• Various mounting options for easy interchangeability with existing Velvet Drive and competitive models
• Exact ratio in forward and reverse means zero torque steer
• Smaller drive package allows more usable boat space where it counts
Brochure (PDF) (Dated 2/06) From www.velvetdrive.com
Owners Manual (PDF) (Dated 5/06) From www.velvetdrive.com
5000A Series



• 8 degree down angle allows Horizontal Engine installation
• Fully reversing feature allows for Twin Engine installation using Automotive Rotation Engines
• Compact design with lightweight aluminum housing
• Available in Direct Drive and 5 Reductions
Datasheet (PDF) (Undated) From www.velvetdrive.com
5000V Series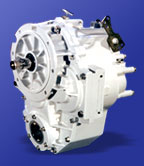 • Designed specifically for V-Drive applications
• Fully reversing feature allows for Twin Engine installation using Automotive Rotation Engines
• Compact design with lightweight aluminum housing
• Available in 4 Reduction Ratios
Datasheet (PDF) (Undated) From www.velvetdrive.com
More From Velvet Drive – Products
General Maintenance Information (PDF) (Dated 9/79) From ?
Exploded Views (PDF) (Undated) Offsite at www.mikesell.net
Parts Schematics with exploded views and parts lists Offsite at MarinePartsExpress.com
---
Contact Information
Velvet Drive Transmissions / Marine
1208 Old Norris Rd?
Liberty, SC 29657
Telephone: (864) 843-2371?
Telephone: 864-843-9234
Fax Line: 864-843-1276
Sales Email: administration#velvetdrive.com
Service Email: marinesupport#velvetdrive.com
Website: http://www.velvetdrive.com/marine.html
Marine Distributors Listing at www.velvetdrive.com
---