PATH:  Home » Contents > Boat Building » Boat Equipment > Propulsion > Marine Gears >
---
Over the last 45 years, NEWAGE has been developing and supplying a range of PRM marine gearboxes. These products have earned global respect for their quality and reliability, meaning that they are now the transmission of choice in many marine applications all over the globe.
Company History
1903 Riley Cars owner William Riley set up a business for his son Percy to manufacture engines and transmissions for the Riley bicycle and powered motorbikes. This was called the Riley Engine Company and developed and produced transmissions for his father's motorcycle business. It was based next to Cook Street Gate, Coventry.
1906 Riley Engine Company moves to larger premises in Aldbourne Road, Coventry.
1912 Percy Riley set up the independent Riley Engine Company and developed several successful models of Riley cars over the next 25 years.
1938 Riley cars was sold to Lord Nuffield who turned the business around making big changes to the old Riley structure. The Riley marque took off and was successful through the next decades through to 1969.
1938 Percy Riley retained the independent engine and gearbox plant and renamed it PR Motors Ltd.
1941 After Percy's untimely death, PR Motors continued to make transmission systems for the construction industry and it prospered and grew over the next few decades remaining on the site at Aldbourne Road, Coventry.
1966 PR Motors was sold to Newage Engineers where it became the transmissions division.
1974 Newage Transmissions Division was relocated into a new purpose built factory in Barlow Road, Coventry
1980 The Newage Transmissions division was re-acquired by PR Motors and became Newage Transmissions Ltd.
1986 The company became Newage Transmissions PLC following a senior management buy out.
1988 The PRM marine gearbox range was redeveloped.
2006 CommaTECH bought the company.
2008 The company is subject to a corporate buyout and becomes PRM Marine.
2011 PRM Marine develops a new range of Newage Ground Support axles.
2014 The NEWAGE range of Ground Support axles grows with the addition of three new products.
More from www.prm-newage.com
Models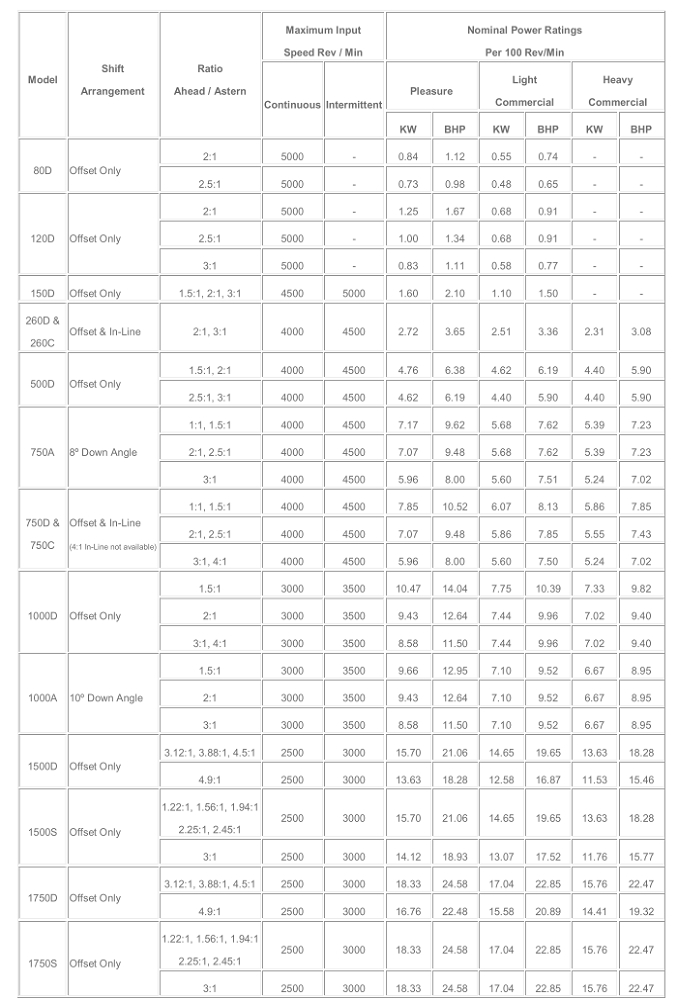 More from www.prm-newage.com
PRM 80
PRM 120
PRM 150/DELTA
PRM 160/260
PRM 302/500
PRM 401, m, a, cb, PRM 402, a, cb, PRM 750d, a, c
PRM 601, m, a, 1000d, a
Drawings & Cross-sections  from www.marinetransmissions.info/Newage.html

If you can help us add documentation that we lack, please submit the link or PDF to Editor♣EverythingAboutBoats.org (Replace "♣" with "@") and we will add it above. Thank you.
Page under development
More from
www.prm-newage.com
Contact
PRM Newage Ltd
Barlow Road
Aldermans Green Industrial Estate
Coventry, England, CV2 2LD
Telephone: +44 (0) 24 7661 7141
Fax Line: +44 (0) 24 7661 1845
Email: mail#prm-newage.com
Website: www.prm-newage.com
More from www.prm-newage.com